PADI Worldwide
VP, Product Design & Research
In the 4 years I was Head of Design at PADI Worldwide, I built and directed a fantastic team of 15 designers & researchers that reimagined the company's digital product experiences to support a global community of divers spanning over 180 countries worldwide.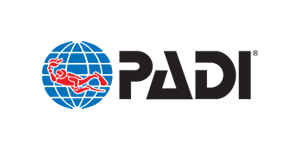 PADI Worldwide at a glance
Provides the world's most popular scuba training programs
Taught in 180+ countries supporting 26 languages
Used by over 135,000 instructors globally
Certifies over 1 million divers annually
Digital Product Ecosystem & User Experience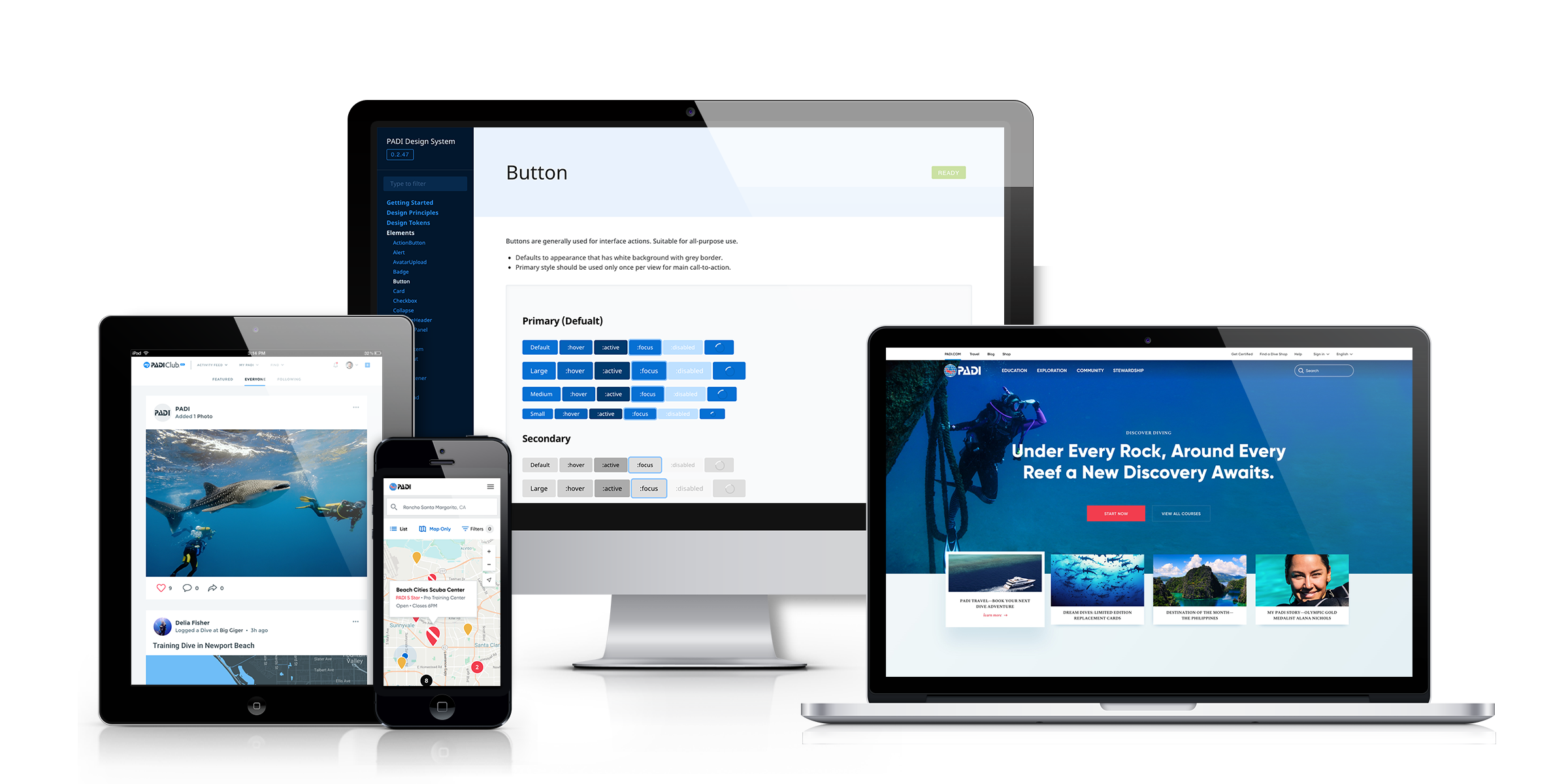 Over 20 Product Experiences Supported
Included core customer engagement experiences, shopping cart, travel booking engine, store locator, online community, dive logbook, student management system, retail inventory management, SMB marketing hub, custom learning experience platform (LXP), e-learning and digital teaching aids
4 product pods: Commerce & Engagement, Consumer Tools, Business Tools, and Learning
Web and native apps (IOS, Android)
26 languages with support for character-based and right-to-left (RTL) languages
Key Design Challenges
Implementing a cohesive PADI branded experience across the ecosystem
Designing consistent product feature UX for varying platforms (e.g. web, native, e-learning)
Platform internationalization, both in content translation and right-to-left (RTL) UI design
Child, parent, and family account creation and management
Legacy business rule constraints (50 year old company that moved from global franchisee to centralized model)
Growth & Commerce

Accomplishments
Integrated updated brand guidelines & modernized look-and-feel
Developed design system patterns & visual language
Optimized for mobile-first experience
Increased load times with better image compression
Results
Lifted conversions (lead generation/signups/sales) & time on site
Elevated NPS, delighted consumers & business users
Enhanced usability & information architecture
Increased cross-selling between learning products, travel bookings, branded merchandise sales, and paid subscriptions
Brand Spotlight: PADI Brand Highlights (2018)
Accomplishments
Designed a new global platform experience supporting consumers, dive students, instructors, and businesses
Implemented new design system utilized by all product pods
Created online community for divers to log and share experiences
Developed custom learning experience platform (LXP)
Completely overhauled legacy student management system
Product Spotlight: Student Management
Mobile App Suite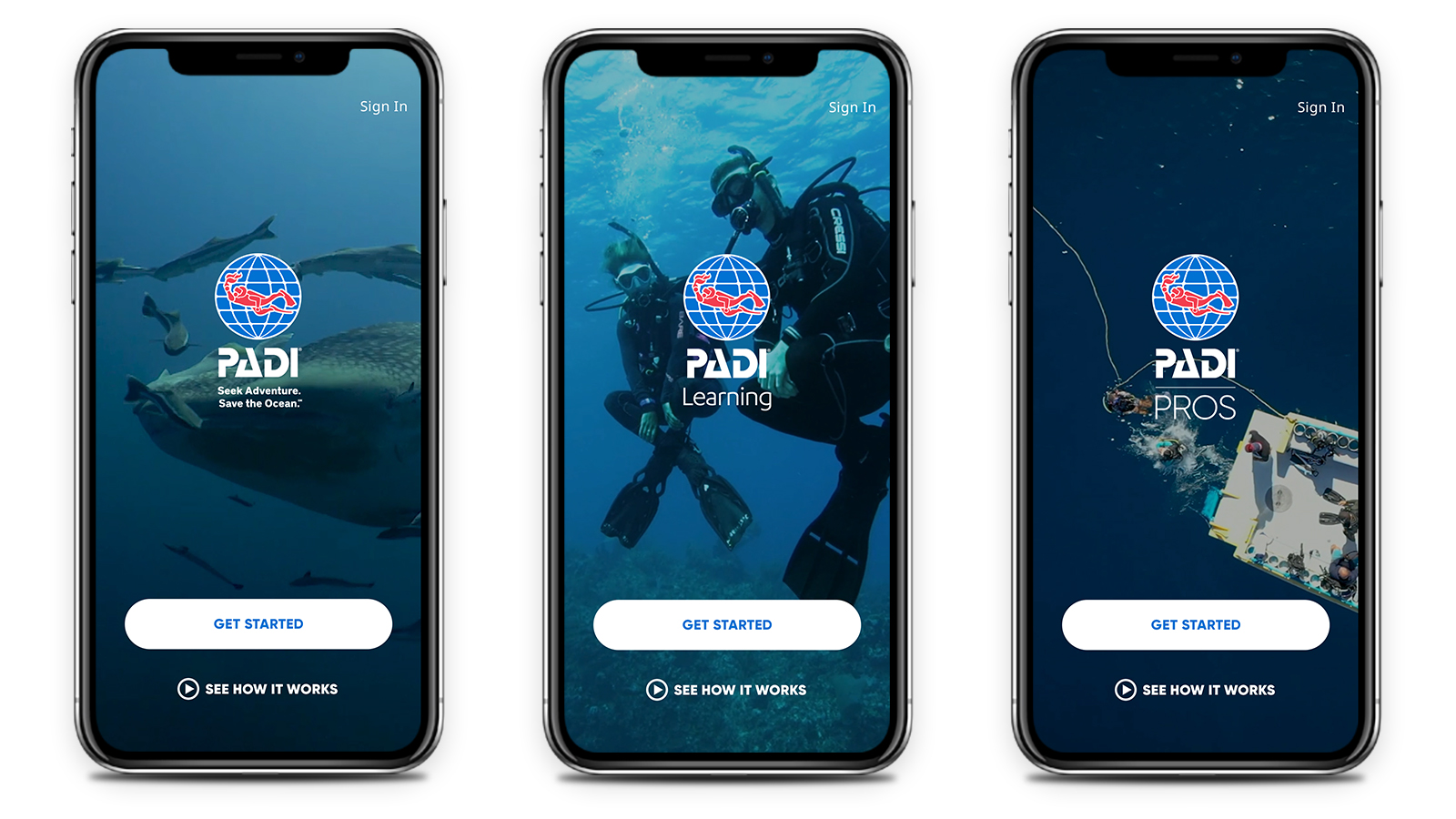 We created a suite of native mobile apps to complement the online platform experience. Each app added an additional layer of functionality that allowed divers, students, instructors and dive retailers to perform tasks while on-the-go – whether logging a dive, taking a new course, or getting their next class into the water.
Learning Experience Design (LXD)
Read the Case Study of how I led the vision for digitizing the PADI training experience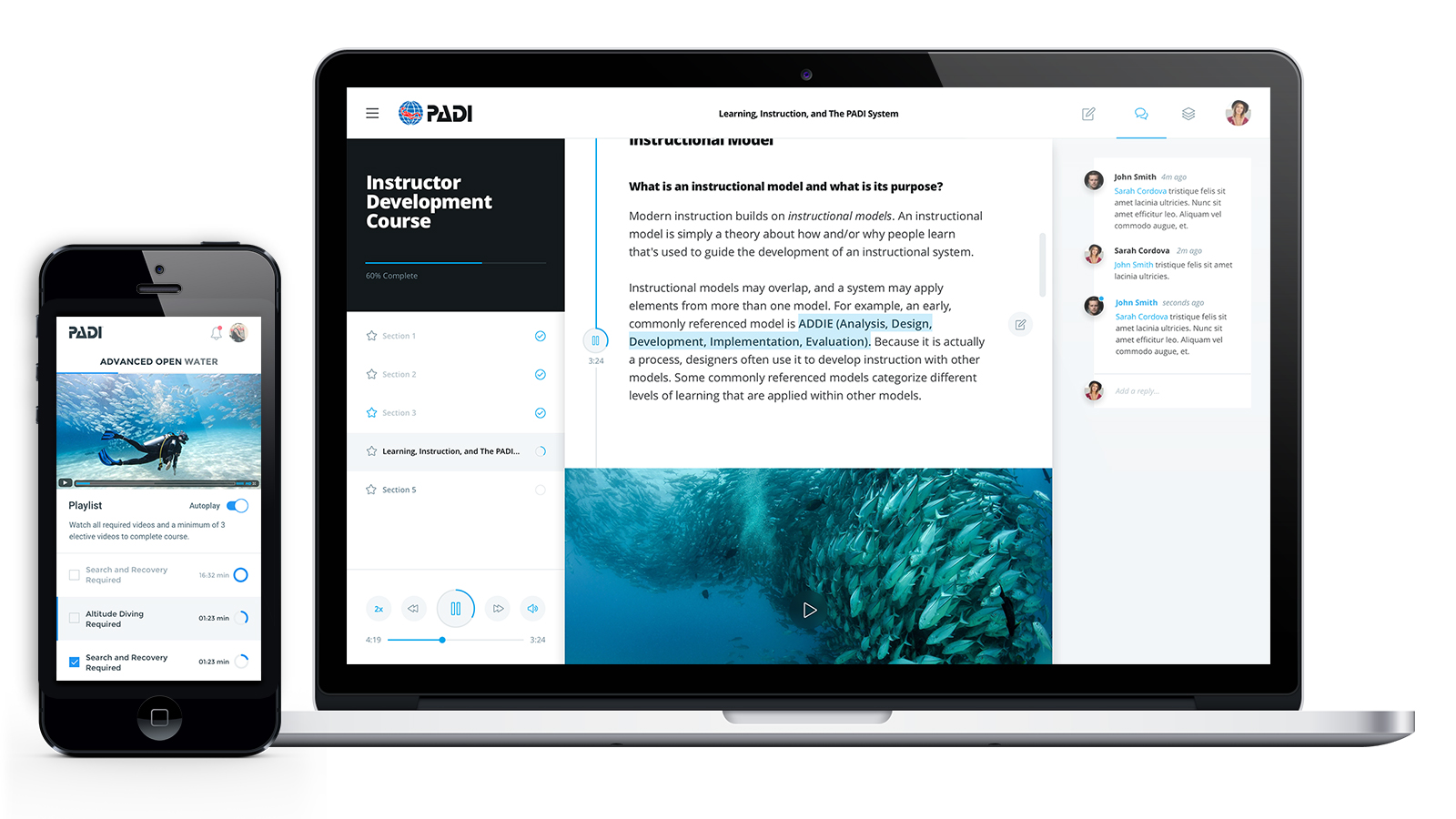 E-learning Formats
Self-paced e-learning courses
Video-based e-learning
Software simulations
Digital teaching aids
Accomplishments
Redesigned entire e-learning product experience from the ground up
Introduced new digital training strategy focusing on microlearning and video-based delivery
Migrated entire digital course library to new learning experience
Introduced new modern visual style for training product creative assets
Developed a more streamlined and cost-effective asset production process
Design Documentation System
Brand guidelines and brand portal
Content style guide and content portal
Design system with design principles, brand identity, style guides, UI components and patterns, coding conventions, and design best practices
Accomplishments
Partnered with brand leadership to develop revised brand guidelines aligned to company's pivot to a lifestyle experience brand
Developed a brand portal to host style guides, guidelines, and assets to support marketing and brand creative teams
Developed a content portal to host content guidelines and tutorials for content creation teams
Defined a set of design principles used by design team in product development
Created a proprietary design system including design language guidelines, design patterns, UI component library, and supporting documentation
Developed custom design workflows within Figma to ensure efficiency in designer to developer handoffs