Openfit
Senior Director of Product Design
I joined Openfit in early 2021 as Head of User Experience & Research to lead their Product Design team as they looked to scale the platform.
Founded in 2018 by Jon Congdon (co-founder of BeachBody), Openfit initially launched with an expansive library of on-demand workout programs. Over the next few years the company expanded it's platform through acquisitions of Gixo (an innovative live workout fitness start-up) in 2019, and MYXfitness (an exercise bike and Peloton alternative) in 2021. Beachbody, the parent company of Openfit also went public in the summer of 2021.
In my first year at the company, I led a number of key design initiatives including the re-launch of the connected bike experience which integrated the MYXfitness platform into the extended Openfit platform experience, as well as introducing heart-rate based training to the in-class experience.
Platform & User Experience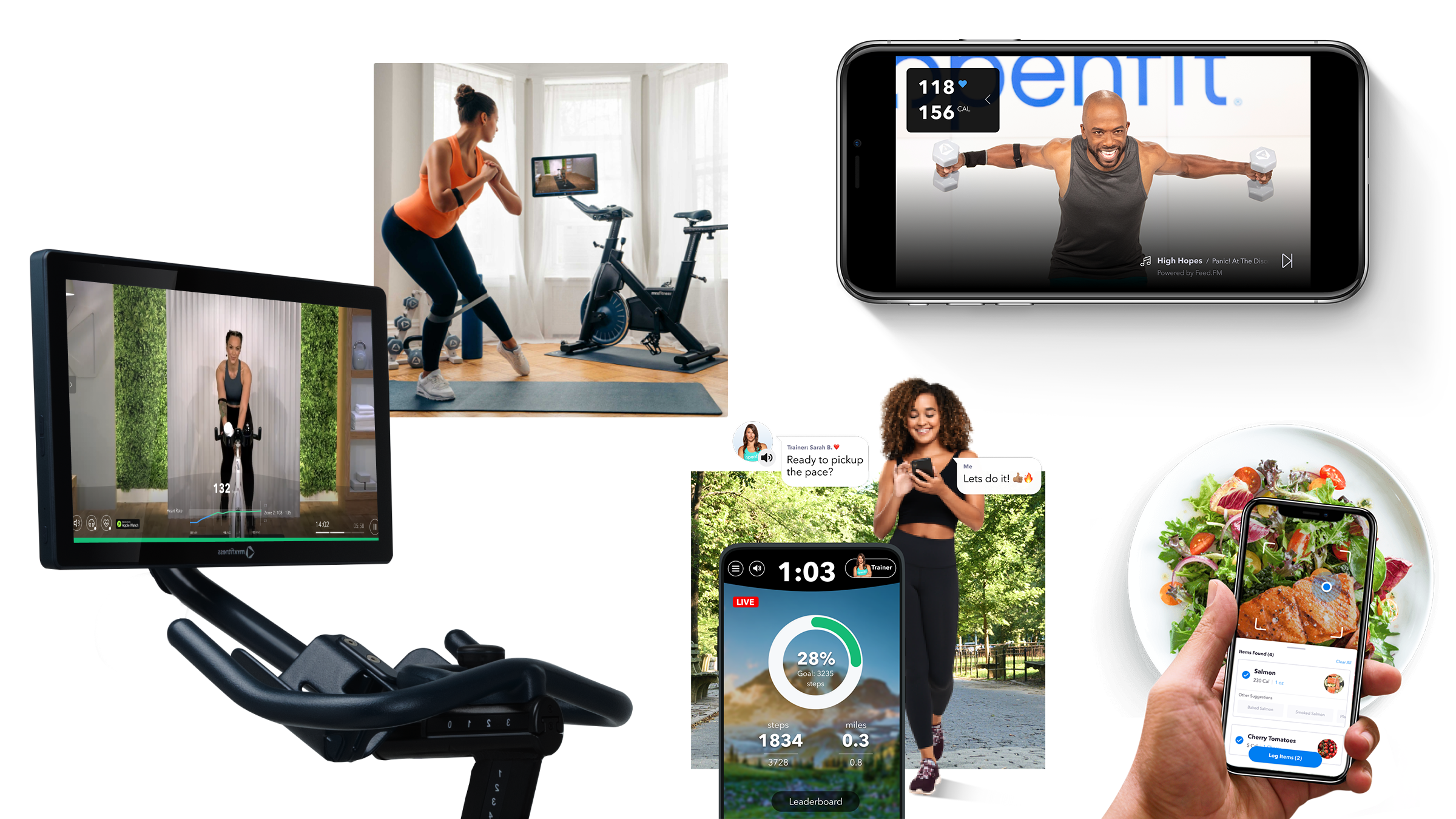 Designing a Multi-Platform Experience
Included core fitness and wellness platform experiences, customer acquisition flows, shopping cart and checkout, onboarding, content discovery, class registration, live and on-demand class experiences, meal planning and nutrition tracking, and internal trainer app
5 product teams: Growth & Commerce, Community & Gamification, Nutrition, Core Platform, and Equipment
Web and native mobile apps (iOS, Android), connected TV (10-foot UI, OTT), connected devices (exercise bike), and wearables (Apple Watch)
Key Design Challenges
Integrating 3 separate platform experiences – the Openfit on-demand workout library, the Gixo live instructor-led class experience, and the MYXfitness connected bike experience – seamlessly into a single user experience
Designing consistency of product features across varying platforms (e.g. web, native mobile, OTT, connected bike)
Exposing users to and educating them on the secondary wellness features of the platform (nutrition, weight management, and meditation) and guiding them to build a holistic health routine
Analyzing 3 distinctly different purchase funnels (digital subscription, exercise bike, supplements) in order to optimize and identify opportunities to cross or upsell merchandise
Growth & Commerce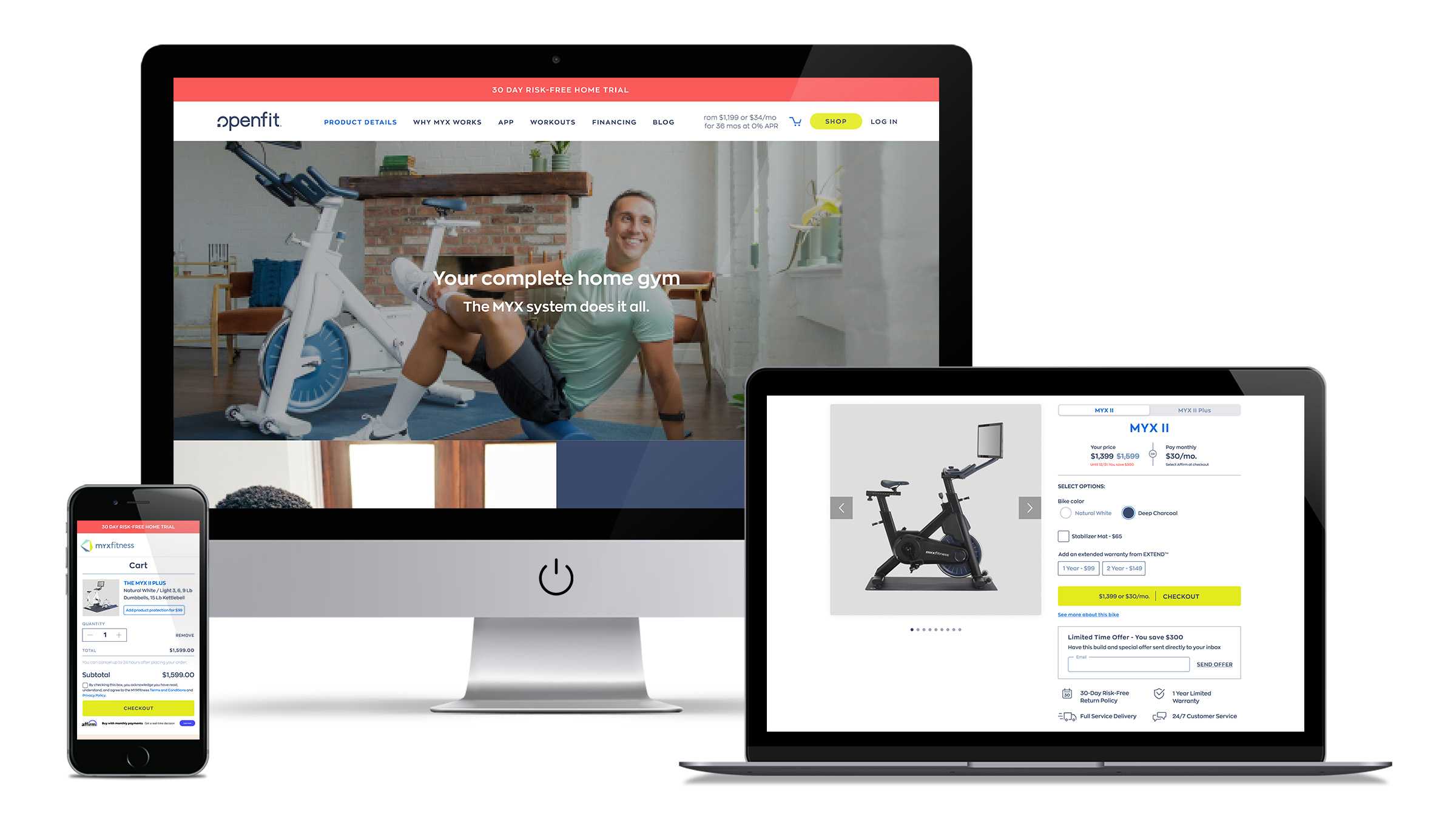 Openfit's Growth & Commerce team oversaw the optimization of three unique purchase funnels that resided under the Openfit brand. The first – and most critical – was that of the core Openfit digital subscription. Complementing this were the purchase funnels for two additional revenue streams – the sale of MYX connected exercise bike, and a family of supplements sold under the Ladder brand.
One of the most critical areas the design team supported was increasing the awareness of and converting sales of the MYX exercise bike. While initially optimizing the MYXfitness.com website experience, I also led an initiative to migrate and merge the MYXfitness site with the existing Openfit website. This entailed working closely with our brand and marketing partners as we updated our value proposition to focus on a more personalized approach to fitness.
Brand Spotlight: Openfit 'Try Before You Bike' Promo (January 2022)
Core Platform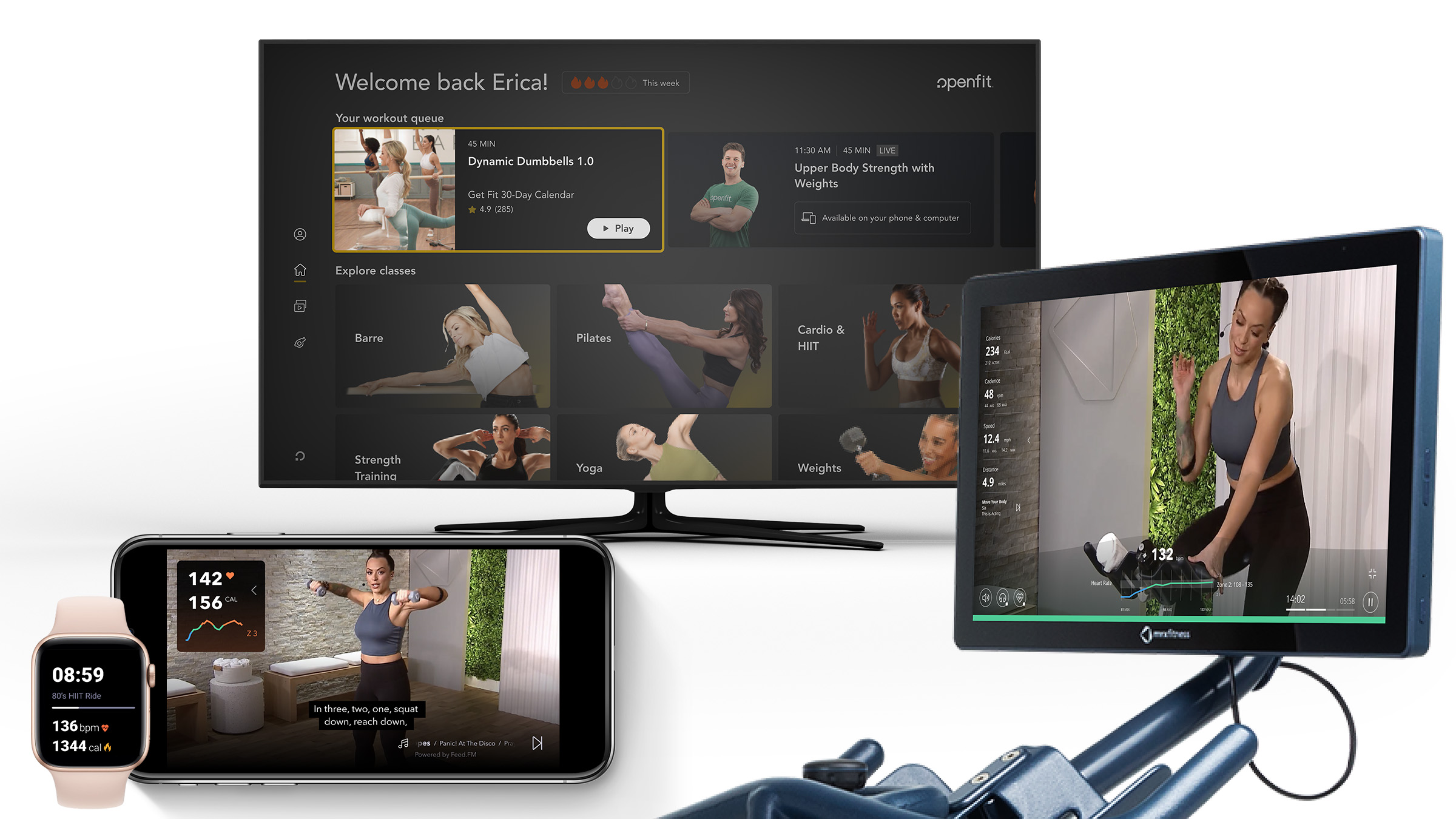 The Openfit platform provides subscribers access to a suite of content and tools to track and improve their overall health and wellness. At its core, the platform enables users to find the workout types they are most interested in, join a scheduled live class or take an on-demand one on their own schedule, enroll in a customized multi-day/week workout program.
I oversaw the design of a number of key differentiating product features on the platform. The most prominent was introducing heart-rate (HR) based training to both on-demand and live class experiences. This included the pairing of 3rd party HR monitors (e.g. Apple Watch, Amazon Halo) with the platform and the display of real-time HR data on-screen during workouts. Other key enhancements included adapting the existing live 'floor' workout class experience (e.g. cardio, pilates, etc.) to the connected bike experience, and prototyping, user testing, and piloting a new live ride experience.
Product Spotlight: Taking a Live Group Class
Trainer App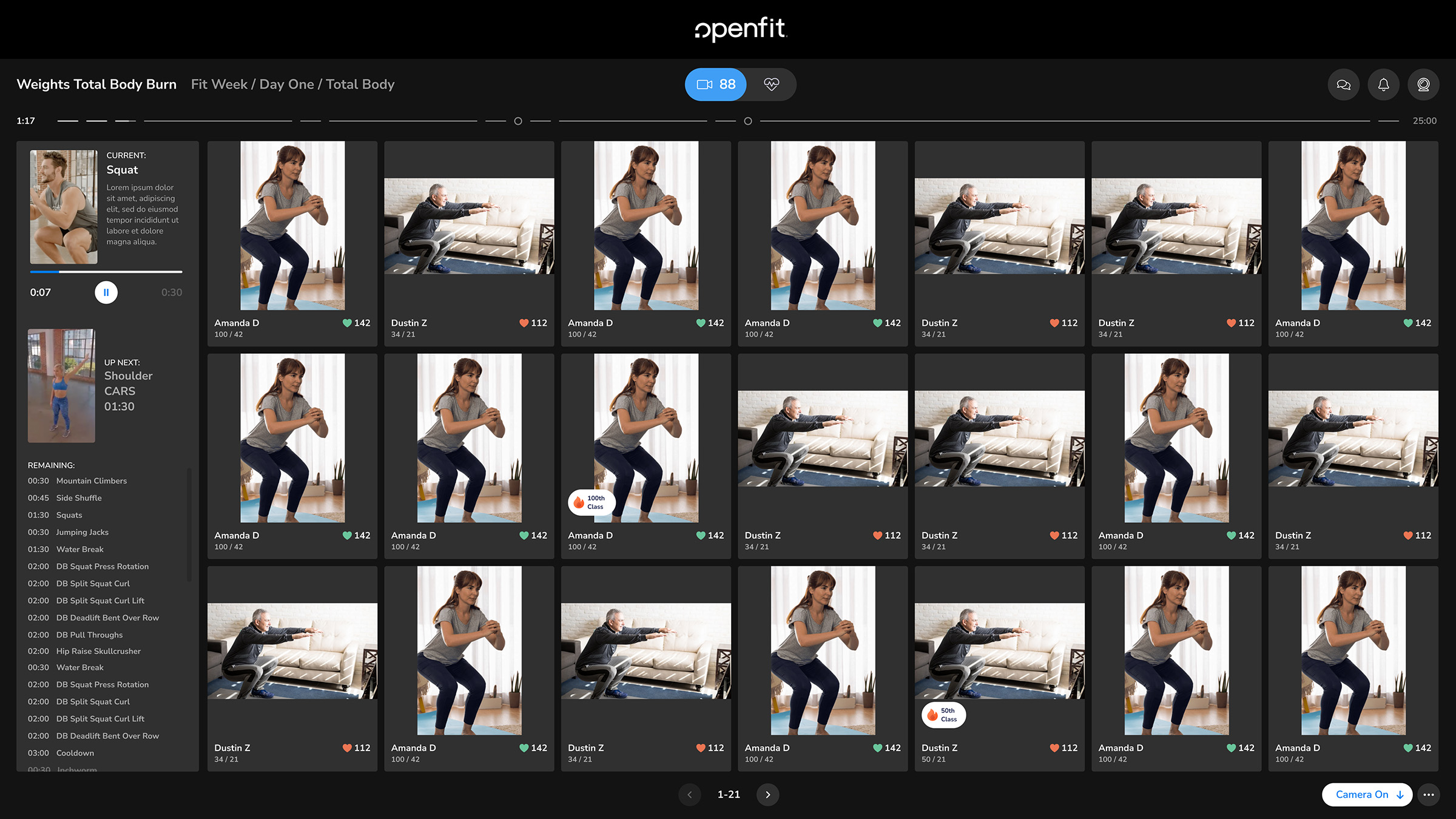 With the addition of the live bike class experience, upgrading and enhancing the application our trainers used to conduct classes became a necessity. Not only did the Trainer App need to incorporate additional features to support the new bike classes, but the entire platform needed to be re-platformed from an architectural standpoint in order to scale and support the increased number of live classes being added to the system.
I oversaw the both discovery and design phases of this project as the design team worked closely with our training, product, and engineering teams to glean insights into what the most the most effective and efficient way trainers looked to conduct live classes, the technical constraints we were faced with and the feasibility of our early concepts, while also understanding how the new experience could be rolled out in parallel with the existing trainer app that was still being used dozens of times a day by our strainers.
User Research & Testing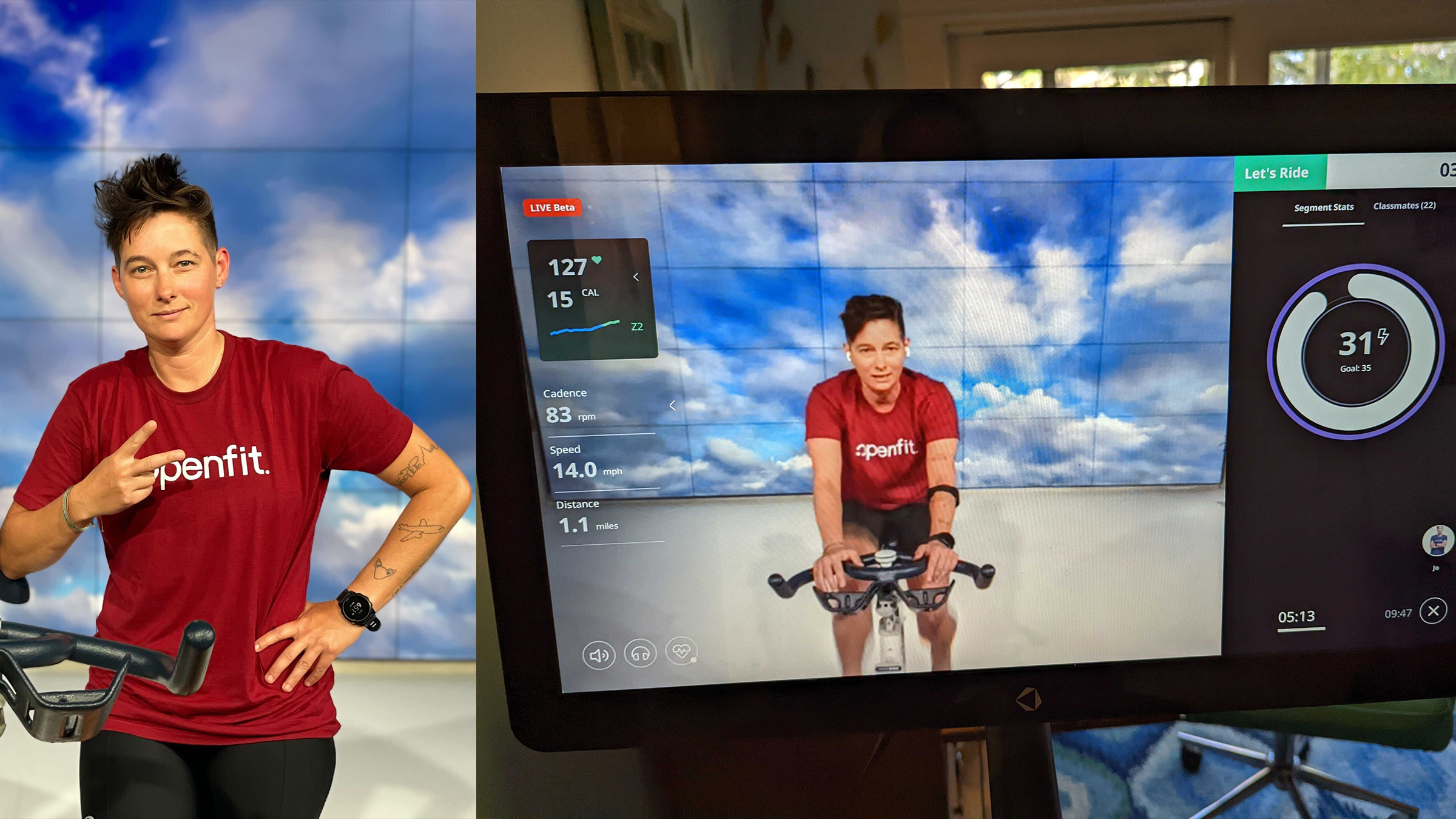 While user research and testing were already being implemented when I first joined Openfit, one of the major accomplishments in my first one hundred days was to improve the design team's proficiencies in conducting research, and to solidify a data-informed approach to our product development workflow.
Research & Testing Methods Used
Competitor research and benchmarking
Needs analysis assessments
Generative research (surveys, focus groups, user interviews)
Usability testing (moderated and unmoderated)
Behavioral analytics analysis (conversion flow analysis, heatmaps, screen recordings)
Accomplishments
Improved design team's proficiency in conducting both generative and evaluative research enabling better data-informed decision making
Increased the number of research studies exponentially across all product teams
Successfully piloted test of new live bike class experience with targeted customer segment enabling the launch of a market differentiating product experience